View our extensive range of plaster Cornice profiles, Ceiling Roses and other decorative plaster products and Exterior mouldings at our Showroom in St Peters. A member of our team is always available to answer your questions and provide expert advice.
---
Unique Plaster
59 Campbell Street
St Peters NSW 2044 Australia
Ph: (02) 9550 5440
Opening Hours
Monday to Friday: 7.00 am – 4.00 pm
Saturday: 9.00 am – 12.00 noon
Sunday & Public Holidays: Closed
---
As with any home improvement project, there are lots of details that must be considered if you want to achieve the best aesthetic outcome. Our decorative plaster mouldings come in all sorts of shapes, styles and sizes. What you require is often best determined by looking at what design elements you have already incorporated in your home design. By visiting our Showroom we can assist you in choosing the right mouldings to achieve the look you are after.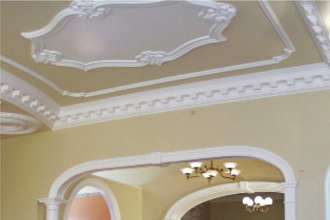 MANUFACTURED ON-SITE
We manufacture all our plaster and cement products including plaster Cornice, Ceiling Roses, Ceiling Domes, Arches, decorative Ceiling Panels, architectural Columns, Corbels, plaster Fire Surrounds, and Vents at our factory in St Peters. Contact Us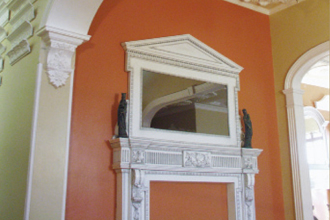 EXPERT ADVICE
We understand how frustrating it can be coordinating projects when you are building or renovating. We are always prepared to answer your questions and coordinate with yourself, the Interior Designer or Architect throughout your building process. We make sure that should you need something, that we're readily available to help you. Contact Us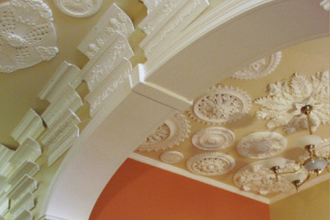 QUALITY CONTROL
We go through many levels of quality control throughout our manufacturing process. We complete various inspections of our products ranging from visual to physical checks to ensure accuracy and uniformity. This allows us to deliver the high quality plaster and fibrous cement products. Contact Us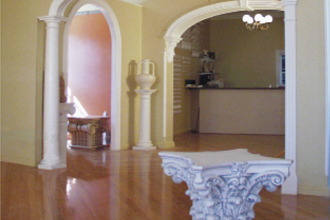 TRADITIONAL TECHNIQUES
At Unique Plaster we base our business concept behind the traditional ways of handmaking plaster and fibrous cement mouldings. The quality of our casting and sculpting is our biggest asset as our skill defines us as who we are and what we offer our customers and the industry. Contact Us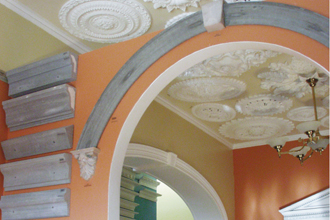 GET INSPIRED
In interior design, decorative mouldings have been used for centuries to enhance the design aesthetic of a room. Types and styles of moulding have evolved alongside interior design. The only problem is: how do you choose what style to incorporate in your home? When choosing plaster moulding, Unique Plaster can be a great place to gather ideas for your home's design. Stay up to date with the latest trends by visiting our Facebook, Pinterest and Instagram pages: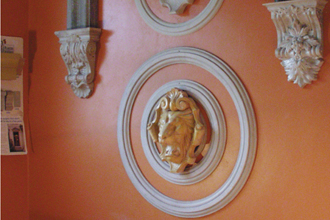 MATCH DESIGN PERIOD
If your home is a historical treasure, adding appropriate decorative plaster can add significant value. However, if your plaster mouldings and ornamentation conflict with your house's original trimmings and style, you may decrease its value. We can assist you in choosing the correct product to suit the era of your property. Read more …